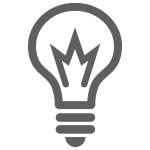 Ever since opening their doors in 1995, Interactive Investor has enjoyed an upward trajectory. The firm currently enjoys in excess of 8 million clients, and manage an asset portfolio that touches the £18 billion mark. One of the standout products that cause investors to flock to the platform, is the SIPP range. The firm also happens to have a fair selection of other financial products to perk the interests of investors who wish to have a balanced wealth portfolio. Apart from an impressive product spread, Interactive Investor also has a trading platform that allows traders to take part in a number of different trading activities.
£0 commission on qualifying investments
Low fees on trades
Award-winning SIPP product range
Visit Broker at: www.ii.co.uk
Investitionen bergen das Risiko von Verlusten
Advantages And Disadvantages Of Dealing With Interactive Investor
Interactive Investor might be a firm that commands a great deal of recognition from their peers and clients, but that doesn't mean the broker can't do with a bit of sprucing up.
Advantages
The investor is known for its comprehensive service delivery, despite having one of the lowest fee structures on the market.
The asset holdings and backing from the parent company provides a sense of assurance to would-be investors.
Interactive Investor has a vast product range that tends to trump product offerings from other providers. This allows their clients to do the majority of their investing with one institution, limiting the odds of them looking towards competitors to satisfy their investment needs.
Customers have access to a cashback offer that ranges between £100 and £4,000.
Disadvantages
The website design and layout seems simple enough, but users can easily get confused between the numerous subsections. The layout can do with a refresh in terms of categorization.
The trading platform needs some help in terms of charts and tools.
Traders will need to harness watchlists and technical analyses from other sites to get a broad perspective on market conditions.  
Facts At A Glance
| | |
| --- | --- |
| UK regulation | Regulated by the Financial Conduct Authority |
| Minimum deposit | Not disclosed in main product information |
| Global support | Yes |
| Webinars, introduction | Site-specific, basic |
| Demo account | No |
| Key features products | ISA, SIPPs, Trading |
| Deposit bonus | SIPP £100 to £4,000 cashback on deposits. Staggered bonus depending on the deposit. |
| Commission | Starts from £3.99 on the Super Investor Service Plan for trading commissions |
| Platform/Mobile Trading | Desktop and mobile |
| Miscellaneous | No trading offered in Forex or Futures |
Visit Broker at: www.ii.co.uk
Investitionen bergen das Risiko von Verlusten
Understanding The Interactive Investor Trading Offer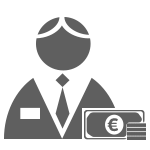 Investors tend to look for offers that will allow them to get the most return on their investment, and with Interactive Investor, there are quite a few reasons why traders may want to add this broker to their trading portfolio. The first is that the fees are minimal, which means that more of the capital can be used to earn a return.
Another reason why investors may want to look into starting up a portfolio with this broker is the cashback offer on SIPP transfers. The cashback ranges between £100 and £4,000 and works on a sliding scale. These bonuses are often time-based or for a limited period, which means it's not guaranteed and users will need to ensure they haven't missed the deadline before making the move.
For investors, something that may prevent them from starting up a portfolio with the broker is the lack of navigational ease on the website. Seasoned investors who know what they want and where to find it, might not have an issue, but those who are new to investing might find it hard to make sense of the various tabs consider there are no sub-divisions. The website could do with a refresher.
Traders have access to online trading through the web-based trading platform. The platform is simple and easy to use, but may at times seem a little too basic. In order to make the trading experience a little easier for traders, they might want to up their options such as charts, tools, and watchlists.
The Cost Of Dealing With Interactive Investor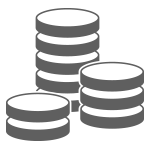 One of the best features of dealing with Interactive Investor is the fact that pricing is upfront and easy to understand. It also helps that the pricing is reasonable when compared to others in the market. Their pricing structure is broken down into different categories, which allows investors to easily determine how much they'll need to fork over in terms of fees. While all of these packages carry a monthly fee, there is an amount of £7.99 that is available to them to be allocated to investing every month in the form of a free credit. This free credit is available for up to 90 days.
Investor Service Plan
This is the first plan type investors can choose from and the monthly fee is £9.99. There is also a charge of £7.99 per trade, with UK trades also running at a cost of £7.99 per trade.
Funds Fan Service Plan
This option is perfect for those who wish to up their trading a little. This plan includes an analytics tool and has a cost of £13.99 per month. Charges include £3.99 per fund trade and investment trust. UK share trades cost £7.99 per trade.
Super Investor Service Plan
Market-leading trade commissions lure traders to this package, which costs £19.99 per month. With this package, UK funds and trades cost £3.99 per transaction. US funds are also available and will cost investors £4.99 per transaction.
Visit Broker at: www.ii.co.uk
Investitionen bergen das Risiko von Verlusten
Other Fees To Be Aware Of
Two charges that don't exist with Interactive Investor, are the exit fee and the account opening fee. Other than that, there are a few regular fees that customers may expect on their accounts:
Customers are charged 99c per transaction for dividend investment and reinvestment options
Bonds, guilts, UK shares, funds, and ETFs have a charge of £40 per transaction for amounts between £100,001 and £500,000 for Investor and Funds Fan Service Plans. The same transaction costs £36 on the Super Investor Service Plan.
Bonds, guilts, UK shares, funds, and ETFs have a charge of £70 per transaction for amounts over £500,000 for Investor and Funds Fan Service Plans. The same transaction costs £66 on the Super Investor Service Plan.
US shares (buy and sell) can run up costs of 0.6% per transaction for amounts over £100,000.
Other international shares (buy and sell) can run up charges of 0.1% of the trade value for transactions over £25,000.
Products On Offer At Interactive Investor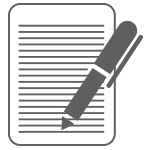 While they have an impressive range of products, traders might feel a little done in as there is no futures or forex trading on the platform. In terms of investment, they seem to have a pretty good range for those with medium to long-term investment needs.
SIPP
The Self-Invested Personal Pension (SIPP) is one of the products in Interactive Investor's fleet that is known to attract the attention of customers and peers alike. This option fulfils the legal requirements of the product rules in terms of maximum annual contributions but also gives investors more freedom in terms of their retirement savings.
ISA
The Individual Savings Account (ISA) is the perfect savings vehicle for those who want to enjoy certain tax benefits from their medium and long-term savings. There are restrictions in terms of maximum contributions to this product. Also, customers can open a Junior ISA for their children.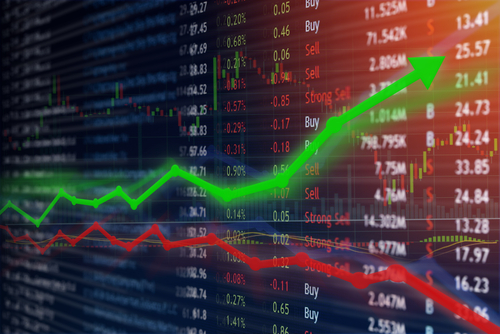 Trading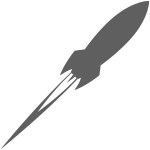 Interactive Investor provides traders with access to an online trading platform. Some of the products traders have access to include spread trading and CFDs.
Other Investments
There are few other products that will allow investors to broaden their investment scope, such as the company accounts for businesses and pension trading accounts.
Interactive Investor Trading Demo Account
One of the stand-out features of any great trading platform is how it engages new traders, and the fastest way to do that is through a demo account. While Interactive Investor doesn't have a direct demo account on their platform, there are demo options through their derivative trading partners.
This allows traders to make sense of certain strategies and decide on their own approach to specific market conditions. For traders, this is the one feature they keep going back to as it allows them to test new strategies as well. Once they're ready to move over to a real account, the process is simple. They can also go back to the demo account if they need a refresher.
The demo account provides much insight into the way the actual trading programs work and once a trader has worked through a demo account with one provider, it sets them up to use a number of different trading accounts as the fundamentals are essentially the same.
Visit Broker at: www.ii.co.uk
Investitionen bergen das Risiko von Verlusten
Bonuses And Other Trading Offers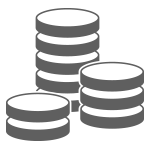 SIPPs are a big deal with Interactive Investor, and for those who sign up, there is the opportunity to earn a cashback bonus. These bonuses are often time-sensitive, which means that the onus is on the investor to ensure that the offer is still in play before they transfer their funds.
Investors also have access to a Research Account where they have access to the latest information that could affect their trades. The Research Account also helps investors through watchlists, tools, and other elements that provide invaluable information for trading decisions. There are four model accounts that investors have access to, which depict various trading strategies and trading models. These accounts are ideal for research.
Another aspect of the Interactive Investor trading journey is access to their ii Super 60 Investments. These investments have been handpicked to provide investors with exposure to some of the best elements of the markets. These funds have been watched and switched out when needed.
Investors who are keen to explore advanced investment strategies should look into Interactive Investor's advanced investment options such as VCs and short and leveraged ETFs.
The Interactive Investor Trading Platform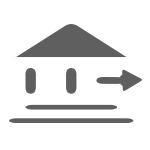 While the rest of the Interactive Investor trading offer is sublime, this is the area where the broker needs to invest some funds. The free Research Account sets a very high bar, but once traders want to move on to the actual trading platform, the experience becomes a little underwhelming.
There is a lack of charts and trading tools that force traders to access multiple resources before actually completing their trades. In fact, some of the broker's competitors are far ahead in this regard and this could hurt the broker substantially. Apart from all the tools that are missing from the platform and the dire need for a platform revamp, it's simple and easy to use.
It also helps that the costs are fairly low and that that platform is literally just used to place buy and sell, which could be what the broker is counting on. Support and security are two other factors of the platform that can't be ignored and seem to win the broker some points.
How To Open An Account With Interactive Investor
One of the best things about opening an account online is the time it takes, and according to Interactive Investor, opening an account with them will take around 10 minutes.
Once investors are ready to open the account, they're directed to a screen that details what investors can look forward to in terms of product and service delivery. It also allows investors to get a feel for the risk, as all investments carry risk. Customers are also made aware of the fact that this broker merely serves as a trading platform, and doesn't give advice on the products they offer.
Visit Broker at: www.ii.co.uk
Investitionen bergen das Risiko von Verlusten
Step 1
The first screen is very simply the personal information screen where users complete their personal information.
Step 2
This tab allows investors to choose their account options, and they can choose more than one.
Step 3
Users confirm whether their information is correct on this screen.
Step 4
This is the final step of the account opening process and on it, users indicate how they will fund the account.
Service Offering Of Interactive Investor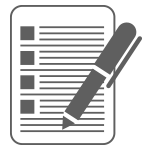 Interactive Investor may not have the gleaming website that their competitors have, but this is all superficial and the real magic happens behind the scenes. Service delivery is their trump card and investors flock to the broker to capitalize on efficient service delivery and unrivalled support. These aspects are critical for a seamless investment journey, as a large portion of building trust with a broker is through their service delivery.
Investing can be a daunting prospect and the industry is littered with dubious characters and investment platforms that receive terrible reviews. While the risk factor is a constant across the board regardless of the broker, investors shouldn't have to face additional risks. This is why Interactive Investors provides these high levels of service, and also a fast and effective way to for customers to fund and withdraw from their accounts. They're also known to provide high security protocols to ensure that customers remain safe online.
Deposits And Withdrawals At Interactive Investor
As easy as it is to open a portfolio with Interactive Investor, it is equally easy for customers to close up their portfolios and exit the services of the broker. To top this, there is no exit fee for customers.
When customers are ready to fund their account, the "add cash" button allows them to fund their accounts with ease. Customers have their details set up prior to selecting this option and can choose to add funds with their debit card or an internal cash transfer. Withdrawals are equally as simple and a simple withdrawal or transfer will do the trick.
Trade withdrawals can be a little more intricate and require customers to provide proof that the allocated account matches their name and address details. Once this is verified, the transfer process is fairly simple. There is also the option to request for an urgent withdrawal if the standard waiting time is too long, however, this will carry an additional cost.
Visit Broker at: www.ii.co.uk
Investitionen bergen das Risiko von Verlusten
Security And Insurance At Interactive Investor
Investors who are nervous that their information will be shared or leaked to third parties, will be happy to know that Interactive Investor prescribes to the Data Protection Act 1998. This means that users are made aware of exactly how their information will be used. Customers also have access to the security hub on the site, which helps them become more aware of safe online investing and trading.
Investors with qualifying investments are protected under the Financial Services Compensations Scheme (FSCS) for deposits up to £85,000. There are certain restrictions that apply, and depositors will need to find out whether the cover is shared with other institutions, which can happen. Interactive Investor is also regulated by the FCA.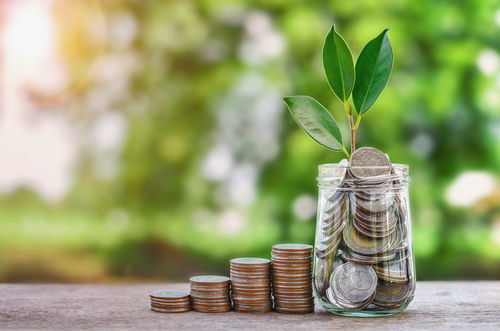 Our Experience With Interactive Investor
While we hope that Interactive Investor will make some upgrades to the site just to let it flow a little better, the overall experience with the broker has been nothing short of smooth sailing. The account opening and funding process is simple and fast and withdrawals are easy too.
Service delivery is something that we look forward to when it comes to investing, and Interactive Investor doesn't disappoint. The long list of accolades and awards reflects how the industry and clients perceive the broker.
These Reviews might interest you too: 
Questions & Answers to Interactive Investor
Where is the headquarters of the broker Interactive Investor?

Interactive Investor has its headquarters in england.

Is Interactive Investor regulated broker?

Yes the broker Interactive Investor is regulated by the FCA.

Can I test trading with Interactive Investor in advance?

No, the broker Interactive Investor don´t provides a free demo account.

What commercial products does Interactive Investor offer?

Interactive Investor offers ISA and SIPPs for trading.

Image source:
shutterstock.com
ii.co.uk