At first glance, the TD Ameritrade platform seems unassuming and you're not quite sure why trading review sites mark this site as the benchmark in terms of online trading. It doesn't make use of MT4 or MT5, so what makes TD Ameritrade stand out head above shoulders when compared to its peers? Simply put, they invest their resources into the areas that will make a difference to the user experience. Customer service, the thinkorswim trading platform, and a vast number of trading and investment options are enough to lure users to this platform. The only damper we can place on this brokerage is the high fees, starting from around $6.95 per trade.
Visit Broker at: www.tdameritrade.com
Investitionen bergen das Risiko von Verlusten
Pros and Cons
Pros
Customers enjoy one of the safest trading platforms. TD Ameritrade puts their money where their mouths are and provide users with an Asset Protection Guarantee.
The level of customer service is of the highest quality and enough to secure this brokerage with a number of awards.
There is no reason for customers to hop around from broker to broker thanks to the wide selection of investments and trading options.
The thinkorswim platform is simple and easy to use, and is suitable for new and experienced traders.
Full mobile access means trading on the go.
Cons
Those who opt for the investment products such as CDs will have to make do with the fact that there is no FDIC insurance on it.
The fees are quite high and commissions start from $6.95 per trade.
The 60-day commission free window period is only available to those who meet the minimum deposit criteria.
Facts at a Glance
| | |
| --- | --- |
| EU regulation | PRIIPS regulation code No. 1286/2014 |
| Minimum deposit | $0, however, minimum of $3,000 required to qualify for 60 days commission-free trading |
| Global support | International support desk offered |
| Webinars, introduction | Trader education webcasts and videos available on the site |
| Demo account | Practice accounts on the thinkorswim platform |
| Key features products | 313 commission-free ETFs, 4,000+ NTF mutual funds |
| Deposit bonus | None |
| Commission | $6.95 commission, $0.75 options per contract fee, $49.99 mutual fund trade fee, $13.90 short-term trading fee |
| Platform/Mobile Trading | Yes |
| Product Range | Products on offer include stocks, options, ETFs, mutual funds, futures, forex, margin trading, cryptocurrency trading, managed portfolios, cash management, bonds and fixed income, annuities, IPOs, dividend reinvestment |
Visit Broker at: www.tdameritrade.com
Investitionen bergen das Risiko von Verlusten
Understanding The TD Ameritrade Offer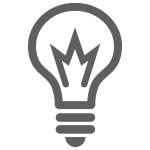 While TD Ameritrade is most known for its online trading, it has a vast range of financial products to suit their client base. They offer investment options such as IRAs and CDs to those who want long term options, as well as education plans. Bonds and annuities also form a critical component of a well laid out investment strategy, and for TD Ameritrade customers, these products are readily available. For the most part, customers can complete their transactions online, however, there are those instances where face-to-face consultation is needed. TD Ameritrade makes branches available to customers who require this type of assistance.
On the trading side, users can expect to delve into forex, cryptocurrency trading, futures, and more. There is the website platform for those who wish the trade ETFs and futures, but the thinkorswim platform opens up a whole new world of trading to customers. While there are those who feel that the commission on the trades is simply too high, the vast majority of traders who have used the site will stick with it purely because it's the best there is. TD Ameritrade has a basic offer to their customers, however, they hit the mark every time because they give their clients what they want most: fast and reliable service.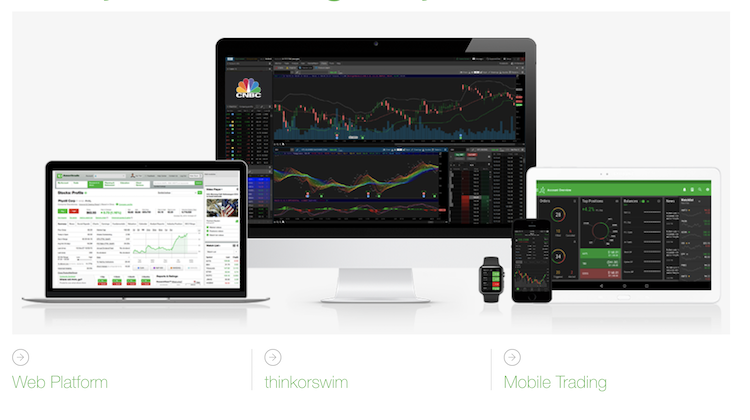 Regulations And Deposit Insurance Information

Perhaps one of the biggest let downs of the TD Ameritrade offering, is that customers don't enjoy the protection of the FDIC (Federal Deposit Insurance Corporation). While this is offered by many of their competitors, TD Ameritrade still has a few cards up their sleeve in terms of keeping their customers on board.
The first is the Asset Protection Guarantee, which TD Ameritrade offers to its customers in the event that their electronic profile is compromised and the customer experiences loss. The guarantee states that the client will be reimbursed of any losses, provided that the negligence was not on the client's side. For investors, knowing that their money is secure is a big deal.
Secondly, TD Ameritrade enjoys registration with FINRA. Consumers can check the FINRA site to see whether TD Ameritrade is still in business and types of litigation against them, if any. On this site, users will also see that the brokerage is registered with the SEC, and has enjoyed that registration since 1979.
Residents of Canada, Singapore, Malaysia, Hong Kong and China have their own TD Ameritrade sites to access.
Visit Broker at: www.tdameritrade.com
Investitionen bergen das Risiko von Verlusten
How To Open A TD Ameritrade Account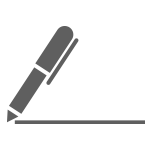 Opening a TD Ameritrade account is fairly simple and from start to finish shouldn't take more than half an hour. Perhaps the longest wait is for the funds to appear in the account before trading can commence. Users who would like to register for an account should have the Social Security Number (SSN) or Individual Taxpayer Identification Number (ITIN) available. Those who aren't U.S. citizens or permanent residents should have their foreign tax ID, passport, or VISA number handy. On all accounts, employer information will be requested.
There are five steps to the account opening process:
Step 1: Users complete their personal information and investment or trading preferences. At this stage, they will also indicate their level of experience in trading or investing.
Step 2: This step allows users to branch out a little and provide some more information on personal preferences and investment exposure.
Step 3: Customers get to review their information and ensure everything is correct before submitting.
Step 4: This is the fine print area where users will read through the terms and conditions, as well as the terms of the product they chose.
Step 5: This is the final step and users simply create their login details to start trading as soon as their deposit lands.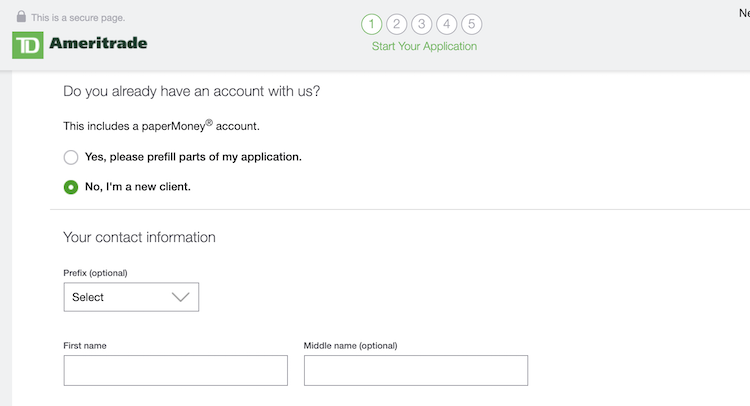 Funding Methods For Your TD Ameritrade Account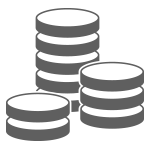 There are a number of different ways to fund the accounts and for TD Ameritrade users, these methods will largely be determined by their personal preferences and access to the various payment portals.
Check: This is a safe option for those who wish to make their payment on a mobile platform and can wait a few days before trading. It takes around 1 to 3 days to reflect and there is no deposit size limit when using a check.
External Securities Transfer: This option is available to those who have external securities they wish to transfer in. Once again, this type of deposit doesn't have a limit, however, it does take around a week to reflect. Users set this transfer up online.
Electronic Bank Deposit (ACH): This method of funding is the most popular, however, it does have a limit. ACH transactions are capped at a minimum of $50 and a maximum of $250,000. This transaction takes anywhere between 30 minutes and 3 days to reflect. Users set this transfer up online.
Wire Transfer: Traders will start trading within a day with a wire transfer, as it only takes one business day. There is no limit on the amount and can be arranged at the bank.
Physical Stock Certificates: Traders who have stock certificates in their name can quickly and effortlessly transfer these over to TD Ameritrade. It only takes a day to reflect and can be done online.
Visit Broker at: www.tdameritrade.com
Investitionen bergen das Risiko von Verlusten
Trading Offer That Gives TD Ameritrade The Edge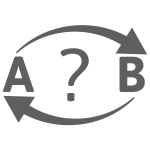 While other financial institutions are just loaded with gimmicks and tricks, TD Ameritrade focuses on providing clients with products that will make a difference to their trading experience. Customers who make a deposit of $3,000 qualify for a commission-free period of 60 days to trade online equity, ETF, and options. Those who are willing to bump the deposit up to $25,000 will enjoy $100 towards their trades plus the commission-free period.
A deposit of $100,000 or more allows traders to earn $300 towards their trades and have access to the commission-free period, while a $250,000 deposit earns traders $600 towards trading and the commission-free offer.
Traders also have a whole bag of other goodies to look forward to, and while they're not trading bonuses, they mean so much more. These include:
No hidden fees
No trade minimums
No platform fees
No account minimums
For a trader, an invaluable service is knowing exactly how much you need to get started, and whether you'll need to continue funding your account in order to remain active on the profile. Simply having an account often attracts fees with other institutions, which can erode the chances of getting into the trading game.


Fees You Can Expect To Pay With TD Ameritrade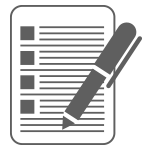 Forex Currency: Consumers have their pick with this product as there are over 70 currency pairs to choose from, and a portion of these pairs do not attract a commission fee. The non-commission currency pairs trade in increments of 10,000 units. Traders will be able to see the total cost of the spread as the TDAFF is compensated by its liquidity. The commission currency pairs are traded in increments of 1,000 units and customers can rest easy with a fixed commission structure. The commission is $0.10 per 1,000 units with a minimum charge of $1.00. The margin on major currency pairs is a 50:1 leverage with a 200 margin requirement. On exotic pairs the leverage is 20:1 with a $500 margin requirement.
Futures: Straightforward and simple, futures are charged at $2.25 per contract and traders are expected to pick up the exchange and regulatory fees.
Options: Online trading levies a fee of $6.95 plus $0.75 per contract. Options exercises and assignments run at a cost of $19.99 while the Interactive Voice Response (IVR) Phone System has a cost of $34.99 plus $0.75 per contract. The broker-assisted fee is at $44.99 plus $0.75 per contract.
Mutual Funds: While there's no commission on trades and loads, a No-Load attracts a fee of $49.99.
ETFs: There are commission-free ETFs available for those not willing to pay the online trading fee of $6.95 per ETF. The IVR Phone System fee is at $34.99 and the broker-assisted fee at $44.99.
Stocks: Stocks are charged at $6.95 online and those who wish to use the IVR Phone System can expect to pay $34.99. There is also a broker-assisted fee of $44.99.
Visit Broker at: www.tdameritrade.com
Investitionen bergen das Risiko von Verlusten
TD Ameritrade's Ease Of Use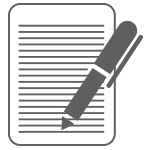 One of the reasons TD Ameritrade makes it to the top of the rankings time after time, is the usability of their platform. While many would expect them to use MT4 or MT5, TD Ameritrade has a different approach to online trading which is not only fast, but simple to use. Those who wish to do the full spectrum of trading will want to sign up on the thinkorswim platform, which is a gamechanger in the trading world. The platform provides up to date economic data and those who have mobile devices will enjoy device syncing. Users can look forward to 24/5 trading and custom alerts will allow them to adjust their trades at the drop of a hat. In-app chat is available to those who get stuck, and chat rooms provide consumers with a platform to discuss winning strategies and trade ideas.
The TD Ameritrade website itself also provides simple access to trading and for those who don't necessarily want to trade forex, this is a good option. The simplified dashboard and screens allow traders to flit back and forth easily as they determine their trading strategies while customizing their preferences as they go along. Up to date information is shown on the dashboard to provide accurate trading information.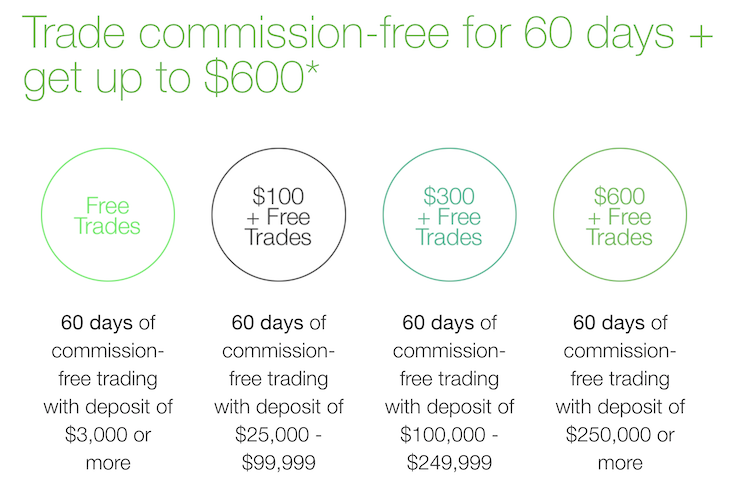 Educational Tools Offered By TD Ameritrade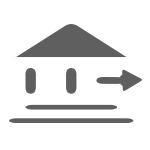 TD Ameritrade wants their traders to be successful and provides a ton of education tools at no extra charge to the user. Articles, webcasts, and videos allow traders to access specific information when they need it. The group also offers in-person events where traders from all walks of life get to meet and mingle.
For those who are new to investing, there is an entire section dedicated to upskilling them in investing and trading. The thinkorswim platform also has a demo account feature which enables traders to learn the ropes of trading without experiencing losses.
Investors also have a wealth of information available on retirement and college planning that allows them to choose the product that best suits their needs. Those who are concerned about taxes also have access to information that will provide clarity on their responsibility.
Possibly the best suite of products for learning, however, has to be the immersive curriculum offered by TD Ameritrade. This curriculum takes investors through the various investment scenarios they may come across and what to do in that instance. The curriculum covers everything from Simple Steps for a Retirement Portfolio to Trading Options and everything in between.
Visit Broker at: www.tdameritrade.com
Investitionen bergen das Risiko von Verlusten
Peer Reviews And Reputation Of TD Ameritrade
TD Ameritrade is the one to beat when it comes to trading and investing, and peer reviews are proof. StockBrokers.com rated the brokerage with a five-star rating in the following categories:
#1 Trader App
#1 Desktop Platform
#1 Education
#1 Customer Service
#1 Trader Community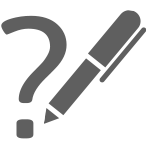 When doing a search for TD Ameritrade Reviews online, it's hard to come across a site that doesn't rank TD Ameritrade as first, let alone in the top 10 brokerages. The resounding sentiment that echos across the board is that TD Ameritrade does what very few other brokers do: they let go of the gimmicks and focus on what the customers want instead. The result is various platforms that simply perform without effort, a world-class servicing offer, and a trading offer that has traders coming back for more.
When sifting through the pages and pages of reviews on TD Ameritrade, it's hard to come across a review that's not in favor of the trading giant. However, there is a resounding huff in the industry when confronted with the fees, which are considered steep. At $6.95 per online trade, traders do get a slight lump in their throat before placing their trade, in the hopes that their growth will exceed the commission. Despite, the high fees, however, customers are happy that there is full disclosure on the fees and that TD Ameritrade does nothing to try and hide the costs of trading.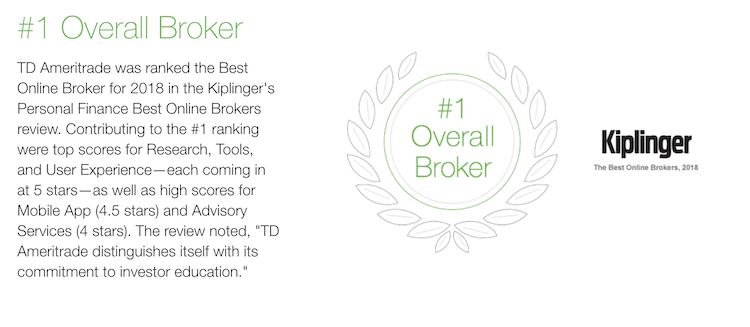 Conclusion: Does TD Ameritrade's Overall Experience Trump The High Fees?

It's hard to find fault with an institution that goes out of its way to provide its customers with the best. Whether this is investing into their trading platforms to make them sleek and and fast, or simply just being there for their customers when there is a hiccup in the system.
While the costs are higher than many of their competitors, we do feel that TD Ameritrade manages to offset these fees against the host of other benefits they provide. These fees are also transparent, which means that traders are able to accurately gauge their profits on their trades without any hidden surprises.
The platform encourages traders to keep to online trading as it's far cheaper to do so. At the same time, however, traders don't feel pushed into a corner as the trading platforms are user-friendly and reliable. For traders, this is one of the best, if not the best, brokerages to deal with.
Questions & Answers to TD Ameritrade
Where is the headquarters of the broker TD Ameritrade?

TD Ameritrade has its headquarters in Omaha, Nebraska.

Is TD Ameritrade regulated broker?

Yes the broker TD Ameritrade is regulated by the PRIIPS .

Can I test trading with TD Ameritrade in advance?

Yes, the broker TD Ameritrade provides a free demo account.

What commercial products does TD Ameritrade offer?

TD Ameritrade offers  for example stocks, options, ETFs, IPOs and dividend reinvestment for trading.

These Reviews might interest you too: