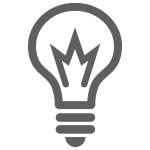 Hargreaves Lansdown offers investors those pivotal products that have the potential to take their investment portfolios to the next level. There are a number of reasons why investors trust the firm to take care of their financial matters, and the strong asset backing that is inching closer to the $100 billion mark is just a small part of it.
Apart from offering a wide range of financial products, the firm is also known to offer its customers high-end services. For those who may be put off by the high pricing, it's worth exploring Hargreaves Lansdown in their totality in order not to miss out on something potentially great. The firm was established in 1981 and listed on the London Stock Exchange in 2007.
Voted "Expert of the Year" by Headline Money Awards
Over 1 million clients on their books
Around $86 billion under administration
Visit Broker at: www.hl.co.uk
Investitionen bergen das Risiko von Verlusten
Pros and Cons of Dealing With Hargreaves Lansdown
While the company has some good traction, it's important to weigh up the pros and cons.
Pros
Strong asset backing and a large client base to ensure the stability of the asset base. While this is no guarantee, it does provide some sense of security for investors.
The firm is known to provide stellar customer service across the board.
There are a number of different financial products to choose from.
The account opening process is simple.
Online traders find the Hargreaves Lansdown trading platform easy to navigate.

Cons
The firm is considered more costly on their transactions.
Traders who wish to trade CFDs and spread betting have to use IGs platform. While this is a great platform, it does mean that customers are exposed to another institution instead of keeping everything in-house.
The platform doesn't offer forex trading.
There are limitations on the trading platform in terms of charts etc. which result in customers having to access multiple sites before deciding on their trade.
Facts at a Glance
| | |
| --- | --- |
| UK regulation | Registered with FSCS, joint insurance with Barclays |
| Minimum deposit | £25 for an ISA, £1 for a share account to start trading |
| Global support | Only telephonically and online |
| Webinars, introduction | No |
| Demo account | Yes |
| Key features products | ISAs, SIPPs, Share Trading |
| Deposit bonus | Between £50 and £500 cashback on qualifying SIPP transfers |
| Commission | Vantage ISA fees start at 0.45% for the first £250,000, then 0.25% for investments between £250,000 and £1 million, and 0.1% charge for investments over £1 million |
| Platform/Mobile Trading | Direct access on the website, supports mobile trading |
| Miscellaneous | High fees, good product range, good support |
Visit Broker at: www.hl.co.uk
Investitionen bergen das Risiko von Verlusten
Getting to Grips With the Hargreaves Lansdown Trading Offer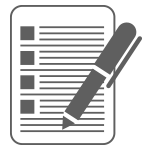 Hargreaves Lansdown is not known for its bells and whistles or superfluous use of gadgets and gimmicks to attract customers to their base. Instead, the firm uses its understanding of financial products to build its portfolio. This has paid off and has resulted in a million customers trusting the firm to manage their assets.
There is, however, the cashback offer on the SIPPs that allow customers to be rewarded for transferring their investments from other institutions. The cashback bonuses range from £50 to £500 and are on a sliding scale that depends on the size of the deposit.
For traders who wish to do their trading on a simple platform and don't need access to reams and reams of charts and gadgets, the Hargreaves Lansdown platform will meet their needs. What will play a significant role in the decision-making process for traders on whether they'd like to deal with the firm or not, is their reputation when it comes to service delivery.
The firm enjoys great reviews, awards, and accolades from clients and industry peers alike. There is also the wealth of information on their site that's designed to equip their customers with as much information as possible.
Pricing Breakdown of Hargreaves Lansdown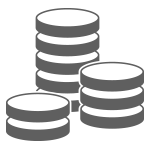 While Hargreaves Lansdown is forthcoming with their pricing, the costing is done per product and on those product pages. For investors who want to take out additional products, this can prove to be tricky as they would need to access the pricing model individually instead of getting all of them in a central location. Let's break it down:
SIPP
Instead of charging a fixed fee, the broker opted for a tiered percentage-based fee as SIPP investment bands range from small deposits to very large ones. The higher the deposit, the lower the fee which means big deposits are rewarded.
Investments up to £250,000 are levied a commission of 0.45% per annum
Investments between £250,001 and £1 million are charged 0.25% per annum
Investments over £1 million are charged 0.1% per annum
Investments over £2 million don't carry any annual charge
ISA
ISA charges are the same as the SIPPs.
Investments up to £250,000 are levied a commission of 0.45% per annum
Investments between £250,001 and £1 million are charged 0.25% per annum
Investments over £1 million are charged 0.1% per annum
Investments over £2 million don't carry any annual charge
Visit Broker at: www.hl.co.uk
Investitionen bergen das Risiko von Verlusten
Share Trading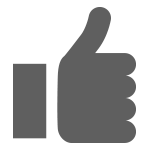 The fees in this category are calculated on the monthly activity, and the more active investors are, the lower their fees are.
£11.95 per deal is charged for the first month and cycles that follow months that have less than 10 trades.
£8.95 per deal is charged in cycles that follow months that have between 10 and 19 trades.
£5.95 per deal is charged in cycles that follow months that have more than 20 trades.
Customers who do their transactions via post or phone pay an additional charge of 1% of the value of the trade.
There is also additional pricing that applies to specified transactions, and investors are encouraged to seek out further information before transacting.
Product Offering of Hargreaves Lansdown
While they may not offer forex, this firm is well-equipped to suit almost every other investment need, especially the long-term options.
Individual Savings Accounts (ISAs)
These accounts are designed to encourage investors to save for big-ticket items such as purchasing properties. Some carry further government incentives, and there are also tax benefits on these products. They do have maximum limits per annum, and investors are encouraged to seek out the restrictions. Also, it's important that investors familiarise themselves with the restrictions when they make withdrawals. Hargreaves Lansdown offers Stocks and Shares ISA, Lifetime ISA, and Junior ISA.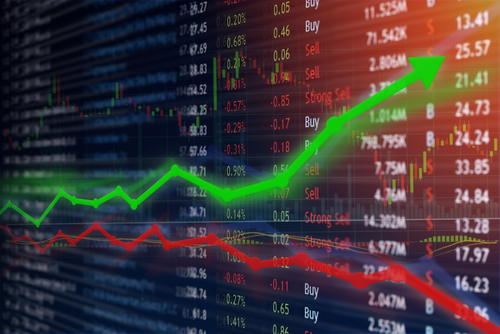 Pension Products
There are a number of options available to those who in the different stages of retirement, from preparing for retirement, at retirement, and after retirement. Hargreaves Lansdown offers products to suit financial needs across the retirement lifespan, such as Self-Invested Personal Pensions (SIPPs), Junior SIPP, drawdown, and annuities.
Investing
This category provides investors with options to a variety of investment tools that range from stock and share trading, right through to ETFs and investment trusts. This section provides investment solutions for corporates and individuals. Other investment products to look forward to, include a selection of funds, investing for children, corporate bonds and gilts, VCTs, spread betting, and CFDs.
Demo Account At Hargreaves Lansdown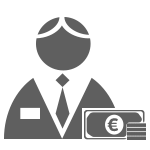 If you've been looking for the Hargreaves Lansdown demo account, you're probably tearing your hair out getting directed to almost every other conceivable product they have on their portfolio. There is no actual demo option for clients, however, they do have the portfolio analysis demo, which is not entirely what users want when they're on the quest for a full-fledged demo account.
The demo they have on offer, is simply a tool that allows users to familiarise themselves with the options on the trading tool, not actually see how real-time market conditions affect their dummy accounts. While this will still help them get a feel for the actual trading tool, it doesn't quite measure up to the competitors.
Visit Broker at: www.hl.co.uk
Investitionen bergen das Risiko von Verlusten
Bonuses and Other Offers
Hargreaves Lansdown doesn't often use gimmicks to lure customers in, thanks to its good product range and fair service offering. Some of the time-sensitive incentives that customers have been known to enjoy, include a cashback offer that ranged from £100 to £4,000.
| | |
| --- | --- |
| Transfer To HL | Cashback Bonus |
| £5,000 to £24,999 | £50 |
| £25,000 to £49,999 | £75 |
| £50,000 to £99,999 | £100 |
| £100,000 to £149,999 | £250 |
| £150,000 or more | £500 |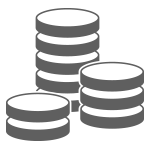 Customers may also sign up for a loyalty bonus, however, this would need to be discussed with a consultant as there is no solid information on this on the web. The constant phoning to gather further information can be time-consuming, and by just rethinking the layout of the site and how customers might access it will already improve customer experience.
While investments seem to be the main order of business for the broker, customers can also enjoy a forex services for when they're traveling. The process is simple and customers often enjoy competitive fees.
There is also a wide range of calculators and fact sheets for those who wish to plan their investment journey a little more closely. Customers are warned that these tools are merely indicative, however, they can be a great help for those who have to save up towards large purchases or future events.
Hargreaves Lansdown Trading Platform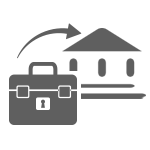 One of the standout features of the Hargreaves Lansdown trading platform is that it forms part of the site, and is not a program on its own. This means that users can only access it online when they're on the site, and there is no desktop app. The platform is mobile-friendly, which means traders can keep up to speed with their trading on the go.
For investors who want access to all those charts and tools and analyses, this might not be the best option for them. This trading platform is simple and basic, and allows for speedy and effective trading. While this may prompt users to follow competitors in order to gain access to certain insights, the platform makes up for its basic design with the ease of use. Beginners right through to advanced investors can use it within a few minutes, and there's no need to first set up a large number of customizations.
The trading platform is also already available for use for existing Hargreaves Lansdown customers, which makes it a simple process for existing customers to start their trading journeys.
Visit Broker at: www.hl.co.uk
Investitionen bergen das Risiko von Verlusten
How To Open An Account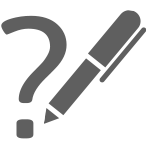 New and existing investors will find the platform simple and easy to use. It only takes a few minutes to work through the different opening account screens and even less for those who are already customers of Hargreaves Lansdown. Customers are notified that the process will take around 10 minutes and that they'll need to deposit £1 to get the account off the ground.
Step 1 Disclosures
Before customers commence with the account opening process, they're directed to a screen that details certain disclosures and also the risk expectations investors should have. It also provides investors with valuable information to manage their expectations in terms of the outcome of the investments.
This screen also advises investors that they will need certain information, such as their national insurance number, debit card details for account funding purposes, and account information for those who wish to launch direct debits.
Step 2
This page requires all their personal information.
Step 3
This page allows users to choose the account they want to open.
Step 4
On this page, investors will have the opportunity to set their account preferences.
The account might take a few days, especially trading accounts, as some funding options might take a little longer than others.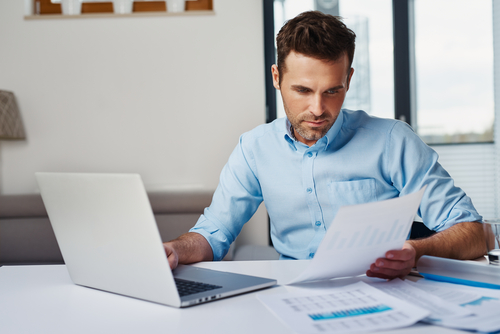 Hargreaves Lansdown Service Offering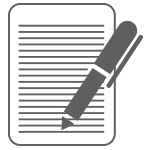 There are a number of reasons why Hargreaves Lansdown enjoys the high level of customer satisfaction and peer respect that they do, and right at the top of the list is the service level. Customers have various means of reaching support staff and the 14-second average they take to answer calls is worth mentioning. Possibly the only area of improvement when it comes to contactability, would be the possibility of adding a live chat option for those who prefer to have their issues addressed online.
The other part of service delivery takes place behind the scenes, and happens while customers are blissfully unaware of the happenings on the platform. This means constant safety and and software upgrades to ensure that the investment and trading activities carry on without hassle, as even the smallest delay could make a difference to a trade.
Another part of the service delivery that customers can take advantage of, includes access to financial advisers. The first consult is free, and thereafter customers can decide which package suits them best. This is an opportunity to take advantage of a financial fitness conversation with a trained professional.
Deposits And Withdrawals
Ease of access to funds is an important part of investing. Hargreaves Lansdown makes this process simple, and provides a streamlined approach to both. Also, there is a wealth of information online to help customers decide which option is best.
Deposits
There are three major modes of deposit into the account: debit card, application form, and check. The fastest route to get the account funded is with the debit card and also provides customers with the option to fund their accounts telephonically. Check and application form tend to take a little longer.
Visit Broker at: www.hl.co.uk
Investitionen bergen das Risiko von Verlusten
Withdrawals
The Fastest Payment option is used for customers who wish to withdraw from their ISAs and share accounts. Hargreaves Lansdown doesn't levy an additional fee on this option, however, account holders need to set up a nominated account beforehand. Customers can also send through their withdrawal request via phone, online, or the post with a withdrawal form.
Security And Insurance At Hargreaves Lansdown

Customers safety is a top priority at the firm and regular security updates are scheduled to ensure a smooth trading journey. That being said, the site can do with a few additional safety features such as a dual authentication protocol, especially considering that the trading platform and investment profile are all on the same site.
There is helpful information about security measures to take while online, but it's not promoted enough. This increases the chances of customers only accessing the information once they've already been compromised. Instead, online safety should be one of the disclosures on the account opening pages until the security protocols have been boosted.
In terms of insurance, customers can rest assured that their deposits are insured by the Financial Services Compensation Scheme (FSCS) for deposits up to £85,000, However, an important aspect about the licence is that brokerages have the ability to club together and take out the licence, which means that customers are only covered up to £85,000 among all these institutions. In the case of Hargreaves Lansdown, the insurance is shared with Barclays.
Our Experience With Hargreaves Lansdown

At first, before the account opening procedure when our experience with the firm was purely researching, there was a slight hesitation to deal with them because of the high pricing. For traders, an important part of their investment journey is ensuring that the costs are low to have have as much of their capital work for them as possible. Although the pricing here is considered on the high end, Hargreaves Lansdown makes up for it in the other area that investors find equally as important as low costs: good service delivery.
Dealing with the firm is a breeze and all aspects of investing and trading are as simple as it can get. There are also a number of options for investors, which means splitting their investment portfolios are kept to a minimum.
What we would like to see the firm pay attention to, however, is upping their security game, introducing a demo that allows traders to test their strategies against actual market conditions, and perhaps offering a forex trading component to ensure traders have a more balanced portfolio.
These Reviews might interest you too: 
Questions & Answers to Hargreaves Lansdown
Where is the headquarters of the broker Hargreaves Lansdown?

Hargreaves Lansdown has its headquarters in england.

Is Hargreaves Lansdown a regulated broker?

Yes the broker Hargreaves Lansdown is registered with FSCS, joint insurance with Barclays.

Can I test trading with Hargreaves Lansdown in advance?

Yes, the broker Hargreaves Lansdown provides a free demo account.

What commercial products does Hargreaves Lansdown offer?

Hargreaves Lansdown offers stocks, CFDs and ETFs for trading.

Image source:
shutterstock.com
hl.co.uk